2nd Saturday Astronomy
When Covid-19 forced us to cease our traditional public programs at our observatories in 2020, we felt it was necessary to find other ways to maintain our public outreach. We decided to institute virtual programs on the 2nd Saturday of each month, as one means to continue those educaional opportunities.
We have made the decision to carry on with 2nd Saturday Astronomy because it has been well received and maintains awareness with astronomy enthusiasts. 
The Powell Observatory Public Night Teams will be presenting programs on various astronomy topics by live streaming them on our ASKC Facebook page. The programs last approximately 30 minutes and will allow viewers to post questions and hear answers via Facebook at the end of the presentation.
2022 Program Schedule
All events start at 7:00 PM CT.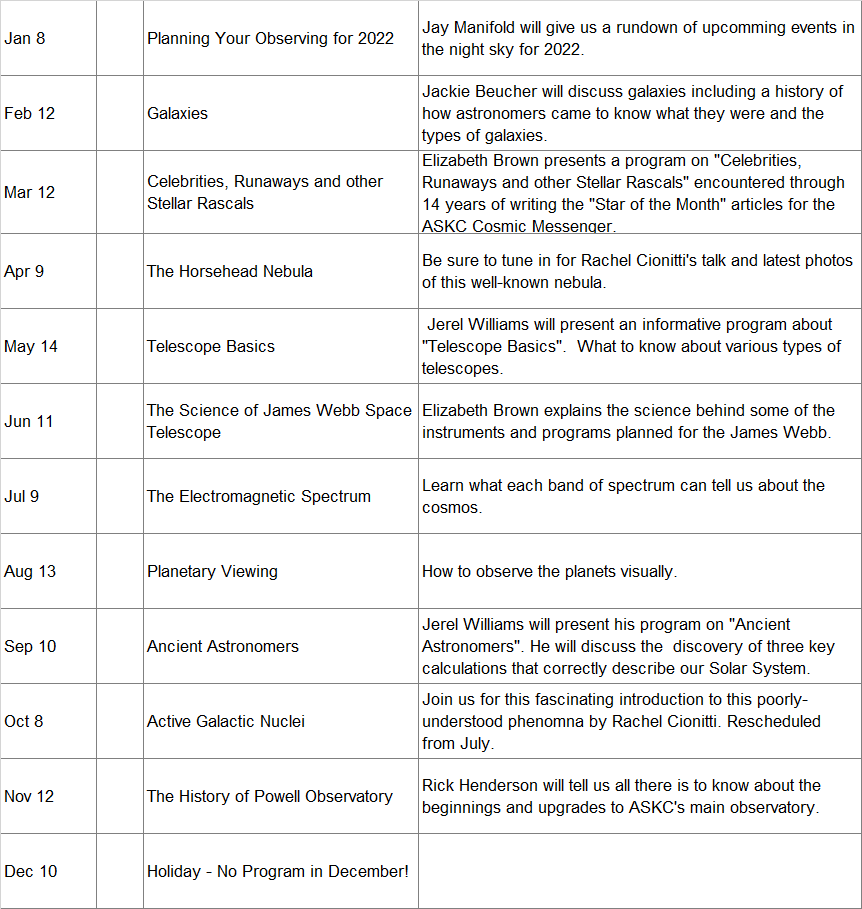 The public is also invited to view our General Meeting presentations on Facebook starting at 7:00 PM on the 4th Saturday of every month.
2021 Programs