General Meetings
ASKC General Meetings are usually held at the UMKC Volker Campus in Royall Hall, Room 111, on the fourth Saturday of each month — except September and December, when we hold our members-only picnic and holiday party.
The night begins with a meet and greet with light refreshments served. The meeting includes club announcements followed by our featured speaker(s). All are free and open to the public.

6:30 pm  Meet and Greet 

7:00 pm  General Meeting
Change of Venue:
NOTICE: The August General Meeting will be held at Museum at Prairiefire - 5801 W. 135th Street
August Meeting:
Our August General Meeting program will celebrate amazing astrophotography by our club members on display at the Museum at Prairiefire in Overland Park, Kan. Astronomical Society of Kansas City astrophotographers coordinated the Looking Out, Looking Back exhibit in the Museum's Sprint Gallery to create this beautiful and educational display. Using the theme Telescopes as Time Machines, the breathtaking images tell the story of the cosmos with a timeline that looks further and further back in time.
Join us on August 27th as we take a stroll through the exhibit and hear from some of the photographers on the images they captured and the work that went into them. Please note, the August General Meeting will NOT be at UMKC. Instead, we will meet at Overland Park's Museum at Prairiefire, 5801 W. 135th Street. A free parking garage is adjacent to the museum with plenty of restaurant and shopping options for those who want to come early and enjoy the area before our meeting begins at 7:00 P.M.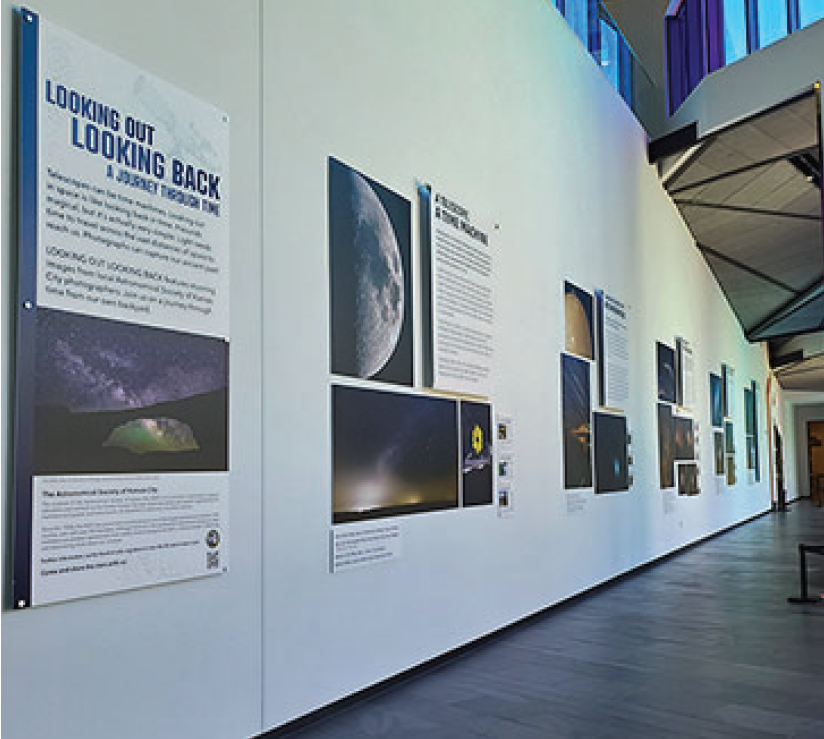 Museum at Prairiefire: Sprint Gallery "Looking Out Looking Back"
When & Where:
7:00 P.M. CT, Saturday, August 27th, 2022
Live meeting: Museum at Prairiefire - 5801 W. 135th Street, Overland Park, Kansas

Due to the nature of the meeting, we will not be offering a virtual option for the August 27 meeting.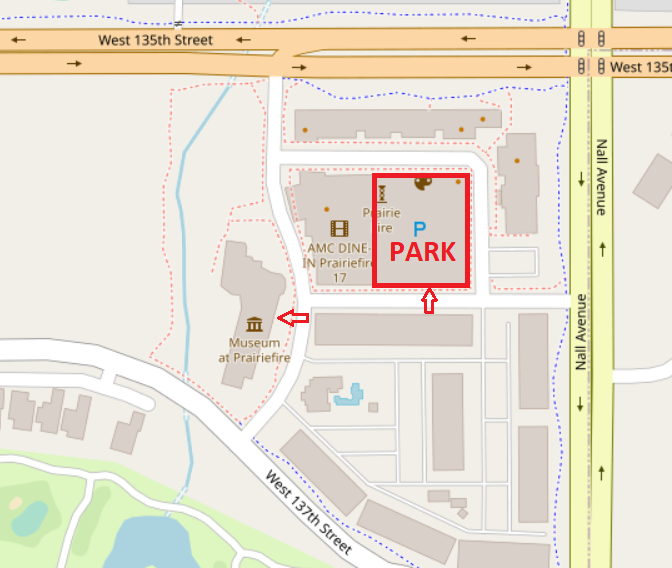 Next Meeting:
There will be no General Meeting in September. Members, please join us for the annual ASKC Picnic on September 17. Check your Cosmic Messenger for details.
We will be back at Royall Hall for the next General Meeting which will be held on October 22nd, 2022, at 7:00 P.M. Please check back for details.