General Meetings
Announcement:
Due to the measures and guidelines set forth by local, state and federal government agencies, we are temporarily suspending all ASKC meetings, offsite events and events at Powell Observatory.
January General Meeting (Zoom Webinar)
The February 27, 2021 ASKC General Meeting will be held via a Zoom Webinar and will be viewable on the ASKC Facebook Page. The meeting will start at 7:00 PM CST, Saturday, February 27th. Please note that the Zoom webinar is limited to the first 100 attendees that register.
The featured speaker for the February meeting will be Dr. Jamie Cumby, Assistant Curator of Rare Books and Manuscripts at Linda Hall Library. Dr. Cumby holds a doctorate in modern history and an MLitt in book history from the University of St. Andrews in Scotland.
Her presentation will center on the history of astronomy and astrophysics and particularly how these sciences typically did not include women, especially not before the twentieth century. She will discuss books from recent years, such as Hidden Figures and The Glass Universe, that discuss work by twentieth-century women astronomers and astrophysicists such as Katherine Johnson and Annie Jump Cannon. These books brought popular attention to women working behind the scenes, who made possible major breakthroughs in how we understand and interact with the universe. And she will look at the work of women who came before them as she explores the history of women in astronomy—going all the way back to the sixteenth century—through books in Linda Hall Library's collection. We will learn not only about women's contributions to astronomy, but also about the kinds of obstacles that women had to surmount to be part of the conversation, and how women carved out places for themselves in disciplines that, more often than not, were constructed to keep them out.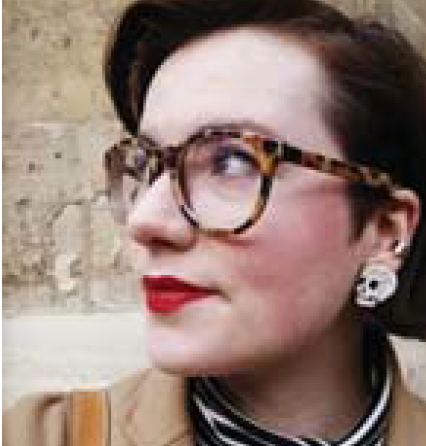 Cumby
Non-members are welcome to watch the meeting and presentation via Facebook by going to the Astronomical Society of Kansas City's Facebook page where you should be able to join the LiveStream at 7:00 PM or later. We do not currently have the means to accept questions from viewers via Facebook at this time.
The meeting format will be very close to the usual live meeting. We will continue to use the webinar format until the time comes when we can all safely meet together again at Royall Hall.
Next Meeting
The next General Meeting will be held at 7:00 PM CDT on March 27th, 2021. We anticipate this will be virtual meeting as well. Please check back for updates.