Astronomical Society of Kansas City to Host Historic Comet Watch 
Public invited to join local astronomers in the hunt for Comet C/2022 E3 (ZTF).

LOUISBURG, Kan. – A comet whose last possible Earth sighting was by the Neanderthals 50,000 years ago is on its way around again and could be spotted just before Groundhog's Day.

What could get in the way is cloud cover, a competing full moon, and the haze of light pollution, but volunteers from the Astronomical Society of Kansas City plan to break out their high-powered telescopes at Powell Observatory later this month to help the public share in this once-in-500-centuries possibility.

Come join our ASKC community astronomers at Powell Observatory for a chance to catch a glimpse of this fascinating comet as races across the night sky—or catch it again in another 50,000 years.

This event will take place Wednesday, February 1, beginning at 8:00 p.m. until 11:59 p.m., cloud conditions permitting.
In case of cloudy conditions, the event will be rescheduled for Thursday, Feb. 2.


For your comfort, please bring your own chairs or blankets.

All event updates or cancellations will be posted each day by 12 p.m. via the ASKC Facebook and Instagram pages.

Check here for the latest information:
Date: Wednesday, February 1
Time: 8:00 p.m. - 11:59 p.m. CDT 
Location: Powell Observatory, 26500 Melrose St., Louisburg, KS 66053 
Cost: Your generous donations are always appreciated.

Images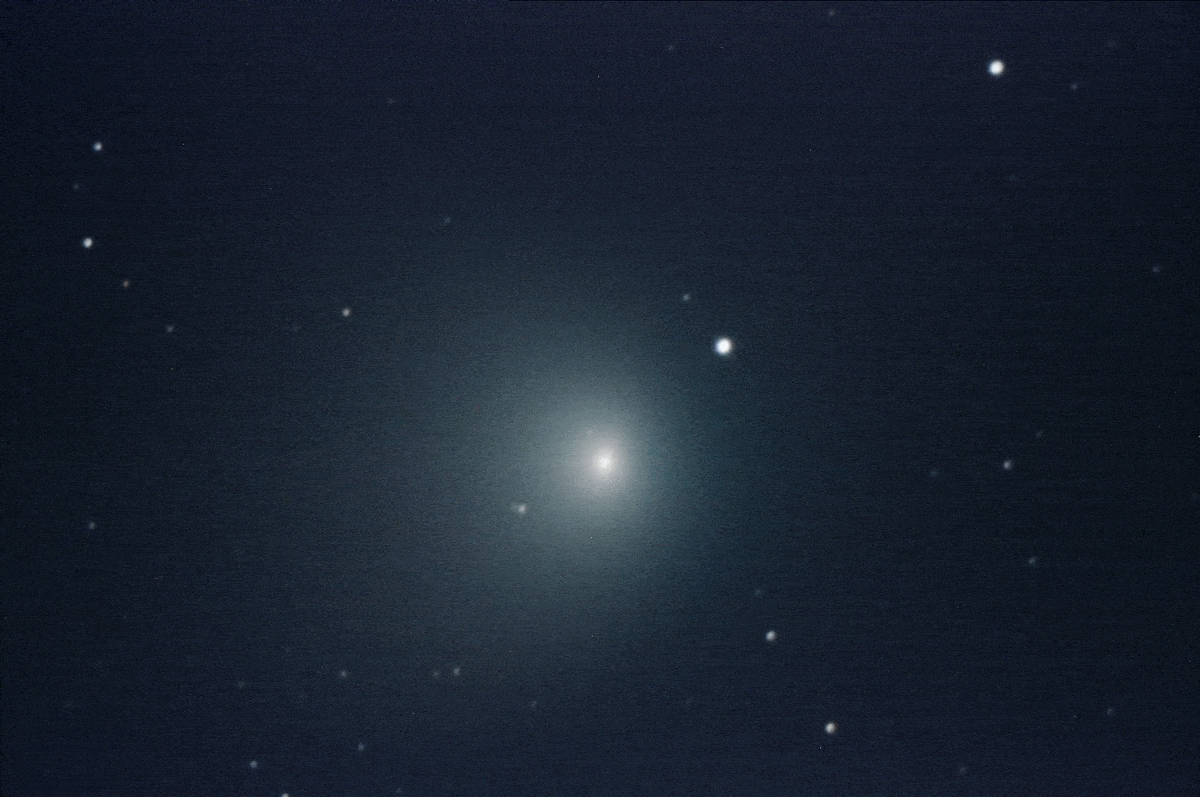 25 minute sequence taken at Powell Observatory on January 26, 2023 showing the rapid motion of the comet relative background stars. Image courtesy of David McCallie.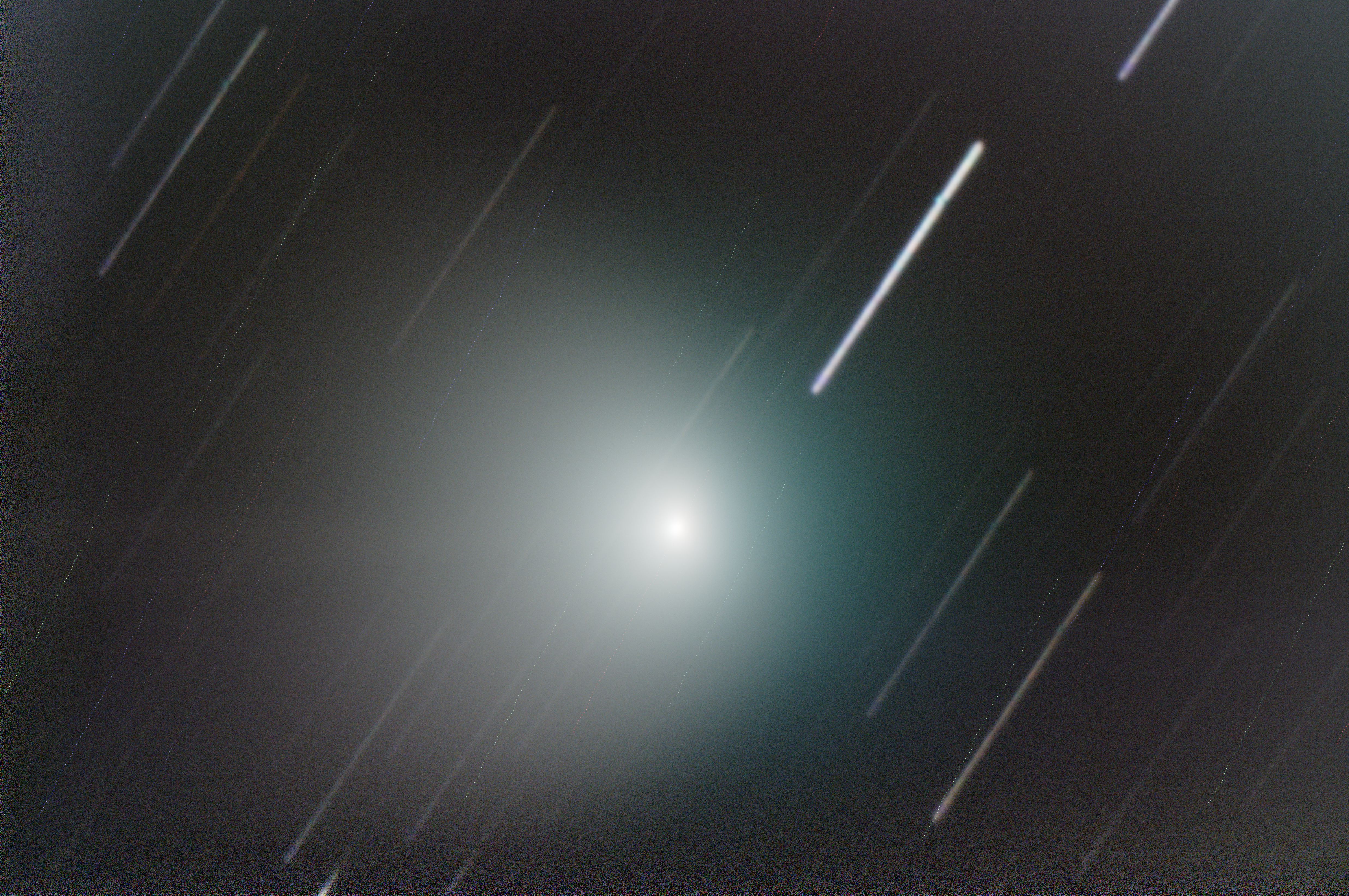 This is the same 25 minute sequence, stacked and aligned on the comet so the background stars appear to trail. A tail is faintly visible exiting the frame to the left. Image courtesy of David McCallie.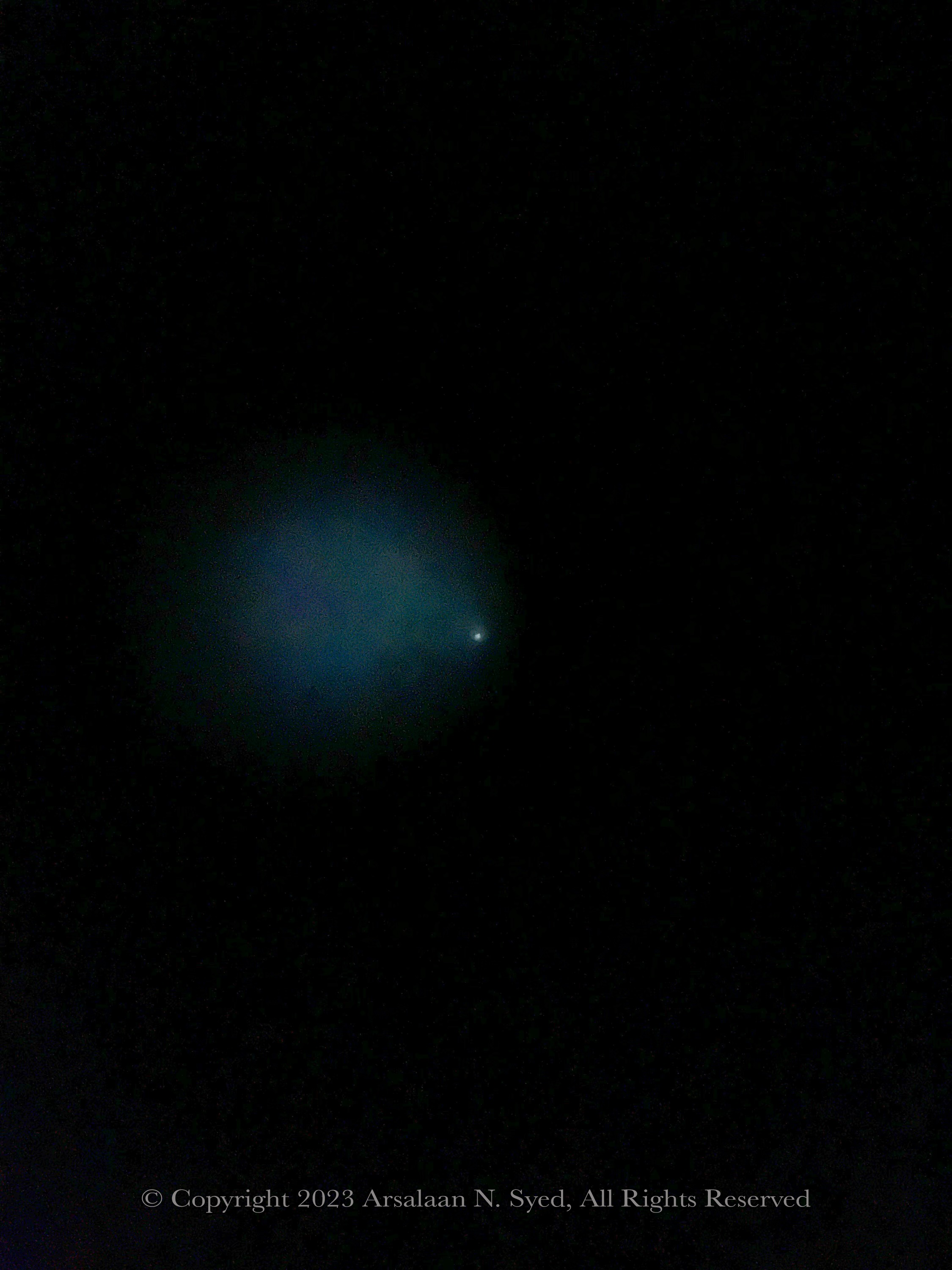 Imaged January 26, 2023 at Powell Observatory with 8" Celestron and iPhone camera. Photo courtesy of Arsalaan N. Syed.