General Meetings
Announcement:
Due to the measures and guidelines set forth by local, state and federal government agencies, we are temporarily suspending all ASKC meetings, offsite events and events at Powell Observatory.
November General Meeting (Zoom Webinar)
The featured speaker for the November 28, 2020, General Meeting of the Astronomical Society of Kansas City is comet hunter David Levy.
His presentation, titled "A Nightwatchman's Journey: The Road Not Taken" will be about his life and passion for the night sky and how he allowed a childhood hobby of stargazing to evolve into a lifelong passion for the night sky, interests in comets and almost everything else up there, and how the night sky has been brought to Earth through literature.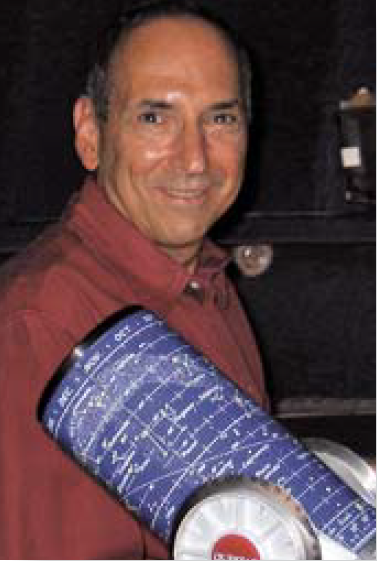 Photo by: Wendee Levy
The November ASKC General Meeting will be held via a Zoom Webinar which will be viewable on the ASKC Facebook Page.
The meeting will start at 7:00 PM CDT, Saturday, November 28th.
You can watch the meeting and presentation via Facebook by going to the Astronomical Society of Kansas City's Facebook page where you should be able to join the LiveStream at 7:00 PM or later. We do not currently have the means to accept questions from viewers via Facebook at this time.
Please note that the webinar is limited to the first 100 attendees that register. However in case we have over 100 registrants, the meeting will also be LiveStreamed on our Astronomical Society of Kansas City Facebook page.
The meeting format will be very close to the same as usual. We will continue to use the webinar format until the time comes when we can all safely meet together again at Royall Hall.
Next Meeting
The next General Meeting will be held at 7:00 PM CDT on January 23rd, 2021. We anticipate this will be virtual meeting as well. Please check back for updates.