General Meetings
ASKC General Meetings are held at the UMKC Volker Campus in Royall Hall, Room 111, on the fourth Saturday of each month — except September and December, when we hold our members-only picnic and holiday party. Meetings are open to anyone with an interest in astronomy.

6:00 pm Astro 101


7:00 pm General Meeting



November General Meeting
November 23, 2019
Van Allen Probes are twin spacecraft sent to explore the Earth's trapped radiation belts first discovered by Dr. James Van Allen, Principal Investigator on the United States' first orbiting spacecraft, Explorer I. Since their launch in August of 2012, the two spacecraft have been in an elliptical orbit around the Earth with a perigee of approximately 700 km and an apogee near geosynchronous orbit. This takes them through both the inner and outer radiation belts and region known as the Ring Current. We will learn about discoveries made by the mission team and how these insights have altered our understanding of the Sun's interaction with our magnetosphere, also known as Space Weather.
Dr. J. Douglas Patterson astronomy and physics instructor at Johnson County Community College, is the featured speaker for the November 23 General Meeting. He earned a Masters from Ball State and a PhD from the University of Kansas and researches solar energetic particles and magnetospheric physics at Fundamental Technologies, the Science Operation Center for the Van Allen Probes RBSPICE instruments.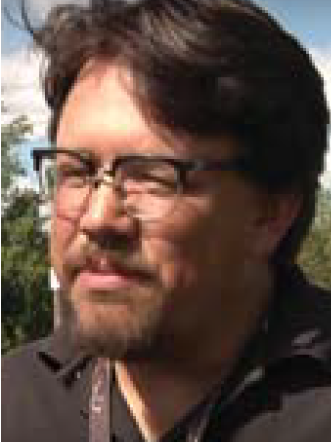 Next Meeting

As always, there will be no General Meeting in December. See the November Cosmic Messenger for details of the holiday party.
The next general meeting will be January 25, 2020. Stay tuned for details.

Meeting Location